Developed by a MUA
Pro quality
Vegan
Makeup artist developed and easy to use to get the best out of our makeup products.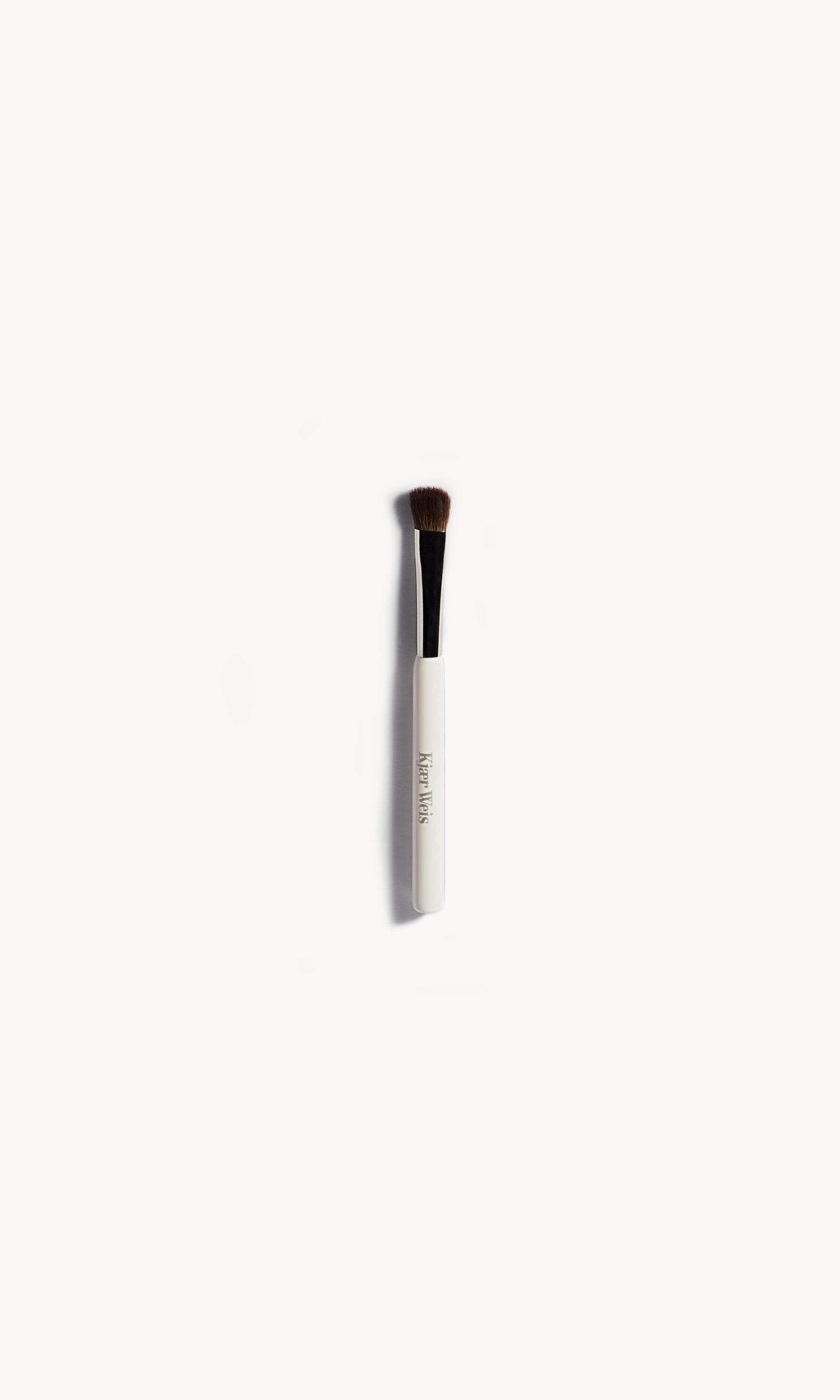 Love & Care
How to clean makeup brushes?
To clean your makeup brushes, we advise using a natural brush cleanser or a gentle natural soap or shampoo. It's best to cleanse your brushes once a week to prevent bacteria build-up and to ensure they can be used for best results. Rinse the brushes well after cleaning and leave them to dry flat on a cloth overnight.
What are makeup brushes made of?
Our makeup brushes are made from hypoallergenic synthetic fibers designed to pick up just the right amount of product. They're dermatologically tested and gentle enough to be used on sensitive skin. Our brushes are vegan and never tested on animals.
What are different makeup brushes used for?
Large fluffy brushes, like our Powder Bronzer Brush are primarily used for distributing powder product across a large area. They're perfect for face powder or powder bronzer.
Smaller brushes with denser bristles are usually used for applying creamy or liquid products. The dense bristles can hold onto the product and distribute it evenly where it's needed. These brushes are also good for blending the products for an even finish.
Smaller, fluffy eye brushes are used for applying eye shadow and blending it out. A smaller angled brush can be used to apply eye shadow as eyeliner, or for smoking out an eye pencil.
A lip brush has been designed to apply lip products such as lipstick or lip tint, helping you to achieve a precise application and defined lip.
How to use different eye makeup brushes?
The eye angle brush, which is included in our Starter Brush Set, is ideal for using to buff out eyeliner or to apply eye shadow to the lash line as a soft, diffused eyeliner effect. It can also be used to apply eye shadow to the eyebrow to fill in sparse areas.
The eye soft brush, also included in the Starter Brush Set and the Master Eye Brush Set, can be used to apply larger sweeps of eye shadow across the lid. It can also be used to blend out colors for a soft, smokey look.
The eye crease brush, included in the Master Eye Brush set, has a long, slim shape to help contour the eyes, adding depth to the crease and blending out shadows. The eye definition brush, also included in the Master Eye Brush set, has stiffer bristles to hold onto eye shadow and create more intense definition around the eyes.
FAQs
Use a natural brush cleanser or a gentle natural soap/shampoo and cleanse once a week. Make sure that water doesn't get into the ferrule. Dry with a paper towel or cloth then lay flat to dry overnight.
Sustainable from Day One
The long, slim shape of the Crease Brush is the perfect tool for contouring eyes, adding depth and dimension to the crease, and blending shadows to professional effect.
This brush contains stiffer hairs than our blending brushes to create gorgeous definition around the eyes. Ideal for applying color and creating intensity along the crease, upper and lower lash lines.
The go-to brush for blending and applying larger sweeps of shadow on the eyes. Soft hairs leave an even wash of color every time.
Precision definition is simple with our Angle Brush. Use it to line both the upper and lower lash line. Tip: Mist a little water on this brush to intensify eye shadow color.
Eye/Cream Eye Shadow Brush
This rounded brush features soft, closely-packed fibers that deposit just the right amount of product. The shape and density are ideal for blending and diffusing color.
A double ended brush for perfectly groomed, beautiful brows. Use the spiraled side to comb and tame and the angled bristles on the other for applying shadow. Can also be used for detailed, precise color application on the eyes.