Orders
How can I cancel or adjust my order?
Unfortunately, once an order has been placed, we cannot cancel or make any adjustments to your order.
Can I change the shipping or billing address on my order?
Unfortunately, once an order has been placed, we cannot cancel or make any changes to the shipping or billing addresses.
I received the wrong item/something is missing from my order.
Our apologies! Please email our Customer Service team at customerservice@kjaerweis.com so we can look into your order for you.
What happens if an item I ordered is out of stock?
If an order is placed for an item that has been marked as out of stock in our warehouse, we will remove the item from your order and refund you the full amount.
I want to place an order but the item I want is out of stock. What do I do?
Due to the nature of small batch production, please allow for additional time for your much-loved items to come back in stock. Please sign up on the product page using your email address to be notified once we are back in stock. We appreciate your patience!
How much are the taxes and duties on orders outside of the EU?
We are able to ship to addresses outside of the EU with DHL or UPS, however, you will be required to pay applicable duties and taxes once the package arrives at customs. Unfortunately, we do not have information on how much duties and taxes would be.
Shipping
Where do you ship to?
Kjaerweis.com currently ships to all 50 states and Canada. We also ship to all other international countries, except the following: Australia, Mexico, New Zealand, Puerto Rico, Virgin Islands, Guam, Russia, Qatar, UAE, and Asia. Please note you may experience longer delivery times when shipping to Hawaii, Alaska, and Canada.
How long will it take for my order to ship?
Orders placed before 1:00pm EST will be processed within 1-2 business days. Orders placed after 1:00pm EST on Fridays will be processed the next business day, which is Monday. During certain peak times, including holidays, orders may take up to 3-5 business days to process and ship. Once your order has shipped, you will receive a tracking number via email. We estimate that you will receive your order within 5-7 business days of its ship date depending on your location.
Can you expedite my order?
We're sorry, at this time we are unable to offer expedited shipping.
How much does shipping cost?
We offer free complimentary shipping for orders over $75 in the US & Europe. Otherwise, shipping fee is $7 for US & Europe. The flat rate shipping cost for Canada, Hawaii & Alaska is only is $25 or free for orders over $100.
Where will my order ship from?
Orders for US customers are shipped via DHL from our warehouse in New York. All European orders are shipped via UPS from our warehouse in France.
Do you ship to PO boxes?
Yes, we do ship to PO Boxes.
My order has been marked as delivered but hasn't arrived yet.
If tracking shows that your order has been delivered but you cannot locate the package, please wait until the end of the day as packages can be marked as "delivered" while still in transit. Kjaer Weis is not responsible for packages that are lost, stolen, or misplaced by the carrier.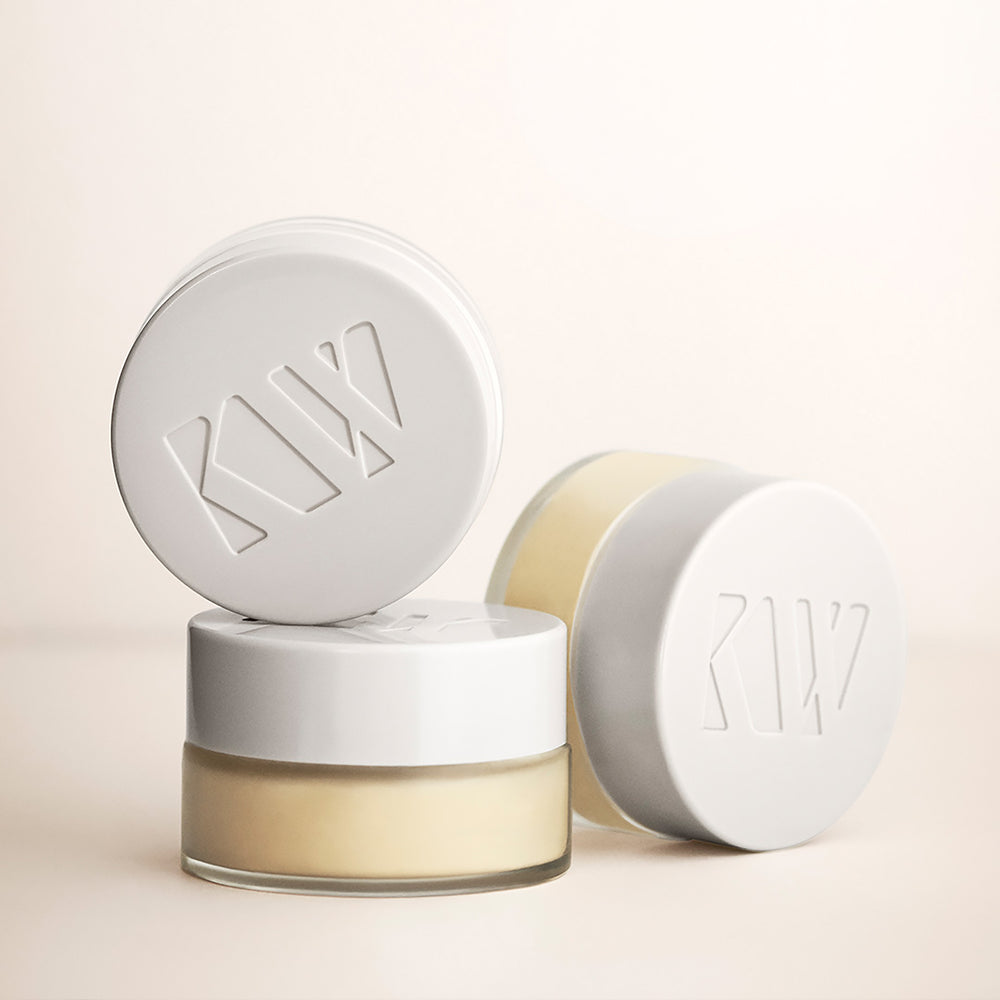 Billing
When will my card be charged?
We place the charge on your credit card once your order is confirmed.
What forms of payment do you accept?
We accept all major credit cards - Visa, American Express, MasterCard, and Discover.We also accept Klarna, Paypal, and Shop Pay.
Gift Cards/Discount Codes
How do I use my gift card?
Please enter your gift card code into the box titled "gift card or discount code" on the checkout page. We are unable to add a gift card to an order that has already been submitted.
When will I receive my gift card?
All gift cards purchased on kjaerweis.com are digital gift cards and will be sent via email.
Can I combine gift cards or discount codes?
Gift cards and discount codes cannot be combined.
Promotion Refunds
If the price of an item you have purchased qualified for a promotion within 7 days of your order, we will honor the price adjustment.Please contact customerservice@kjaerweis.com within 7 days of your orderdate, and we'll refund the difference to your original form of payment.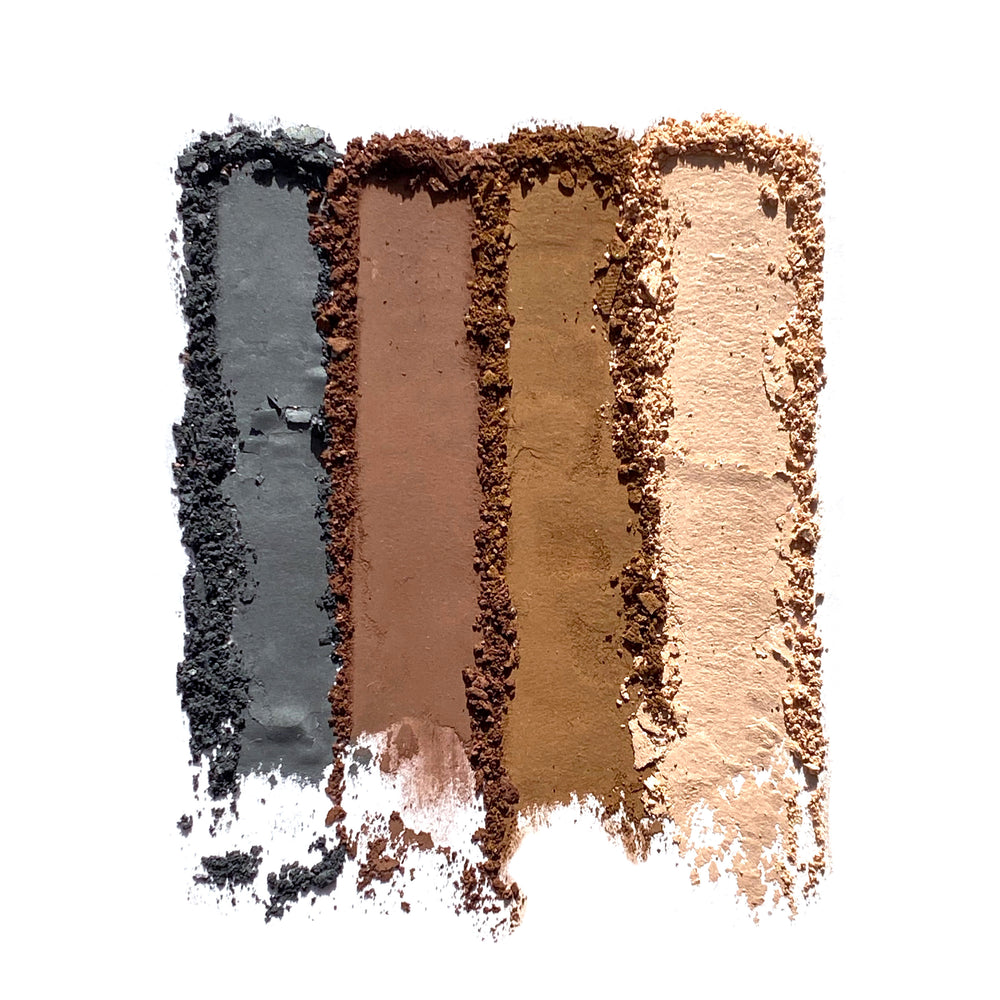 Returns/Exchanges
What is your return policy?
We accept products in unused and unopened condition, and in their original packaging for a full refund within 30 days of purchase. Please note that the following items are FINAL SALE: all Brushes, all Bags, and Collector's Kits. Kjaer Weis maintains the right to deny approval of a refund for items that are believed to have been previously used.To initiate a return, please contact customerservice@kjaerweis.com for further instruction. Please be advised, the customer is responsible for the return shipping fees.
How do I return my Red Edition and Iconic Edition purchase?
If you choose to return your Red Edition or Iconic Edition purchase, you are required to return BOTH items (Compact AND the Refill) and both returned items must be in unused and unopened condition, and in the original packaging in order to receive a full refund.
Do you offer exchanges?
We're sorry, we do not offer exchanges at this time.
How long will it take until my refund is processed?
Once we receive your return, please allow 7-10 business days for your return to be processed and then up to 5-7 business days for your bank to post the refund to your account. You will receive an email when our team has processed your refund.
Why do you have a strict return/exchange policy?
We are unable to accept returns on opened or used items due to hygienic reasons as well as the impact of the expiration date on the products. We are a low waste, sustainable company and we would not be able to resell or repurpose the product once opened or used. We really value our customers and are in the process of upgrading our return policy to provide a more customer-friendly and seamless returns process.
Can I return a product purchased at a store?
We do not accept returns from retailers other than kjaerweis.com. Please contact the retailer directly to inquire about a return.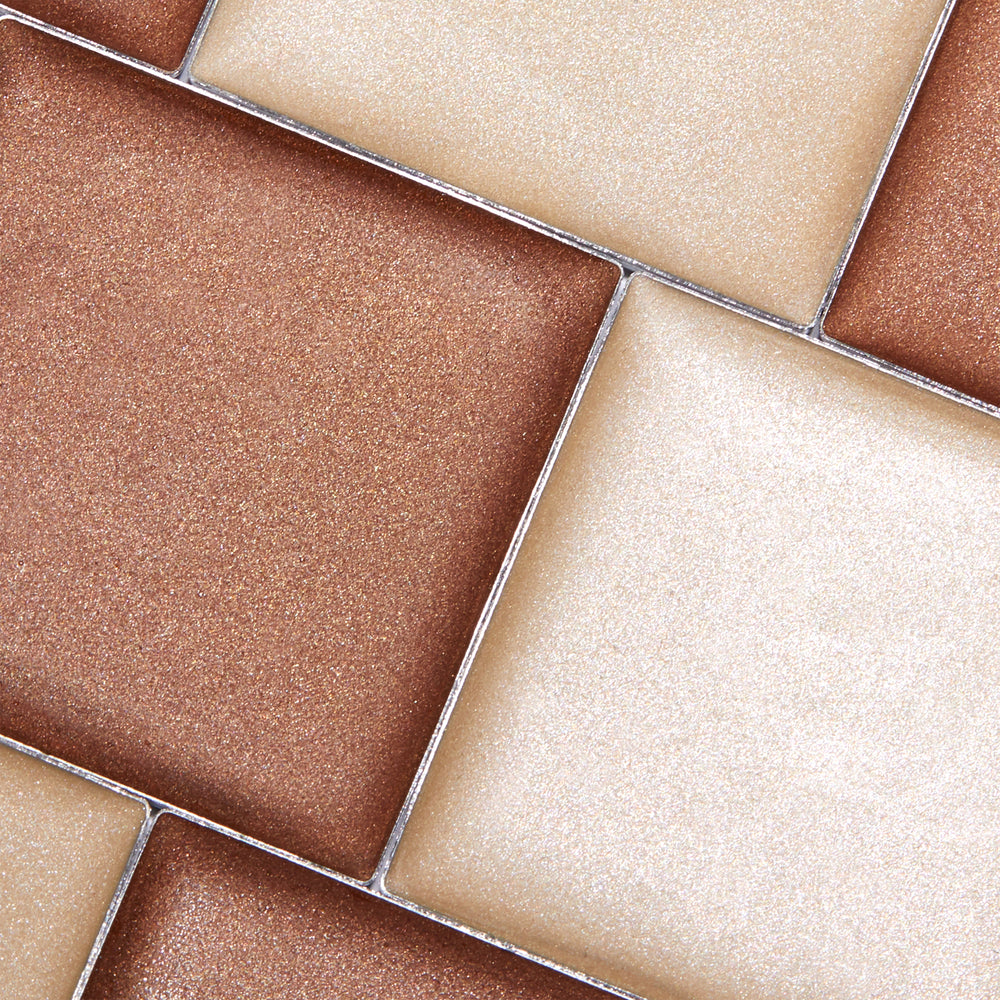 Iconic Edition, Red Edition & Refill Packaging
Is the Red Edition going to come filled like the Iconic Edition?
No, the Red Edition compacts do not come filled. Once you receive your order, the Red Edition compact comes in addition to the product refill. You fill your compact yourselves with the refill.
What is the lifespan of the Red Edition Compact?
The Red Edition Compact can be used for 2-3 Refills and then can be recycled. If you are looking for a lifetime option, we recommend the Iconic Edition compact.
What is the lifespan of the Iconic Edition Compact?
The Iconic Edition Compact is life-long, and won't have to be replaced.
Can I buy the Red Edition or Iconic Edition Compact without the refill?
No, you cannot buy just the empty Red or Iconic Compact from us at this time. All Red Edition and Iconic Edition purchases come with two separate items, an empty Compact, and a refill to fill the compact. This is something that we are working on for the future, so please stay tuned!
What is the Red Edition made of?
Our Red Edition compacts are made from TTH red card paper which has been thoroughly tested to ensure that it is environmentally safe. There are no chemicals used in the making of the paper nor the compact.
What is the Iconic Edition made of?
Our Iconic Edition compacts are made from ZAMAC. It is not recyclable, but is meant to be kept forever like a piece of jewelry and refilled as needed using our Intelligent Refill System! Zamac is an alloy of zinc, aluminum, magnesium, and copper.
What is the Refill packaging made of?
Our Refill packaging is made of recycled cardboard pulp and is recyclable. Our refill pans are made of tin and are recyclable.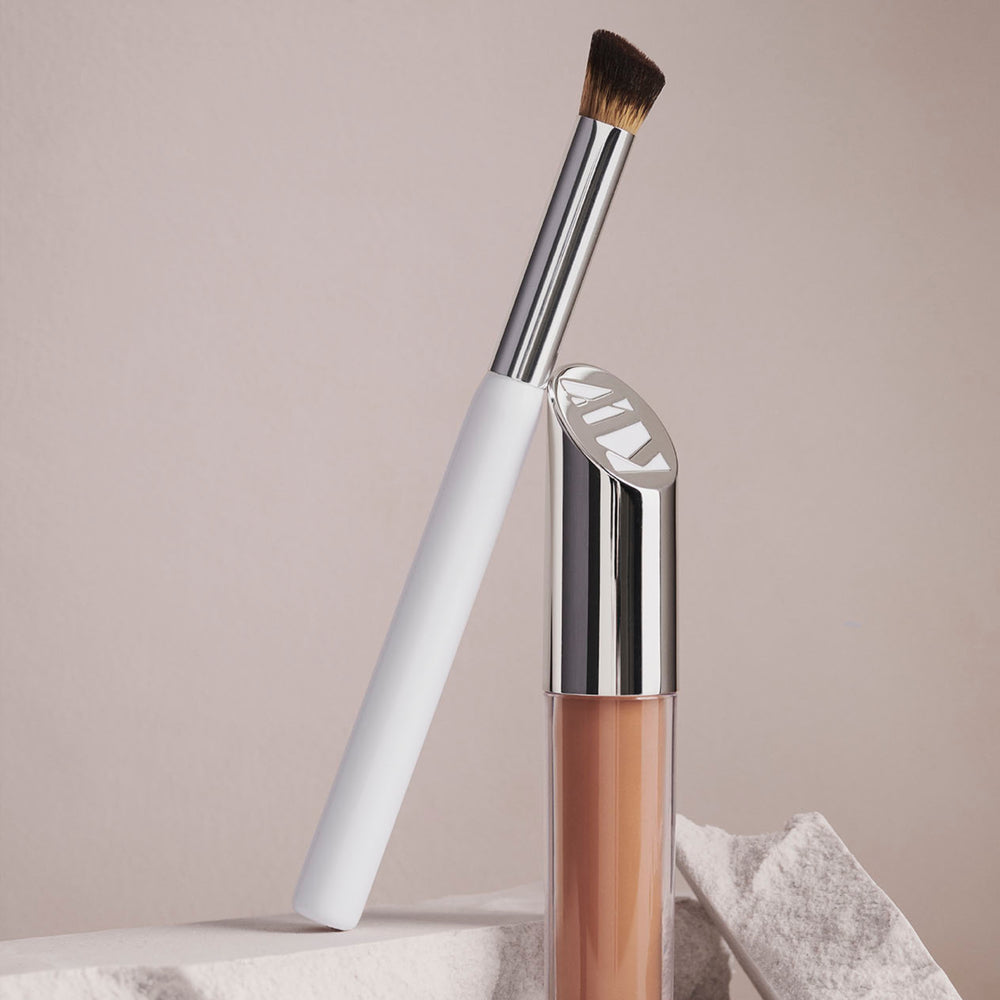 Deluxe Samples
Can you add a Deluxe Sample to my order?
We are unable to add or remove items, including Deluxe Samples, from orders after they have been submitted.
Do I have to include the Deluxe Sample with my return?
No, please feel free to keep your Deluxe Sample!