Blendable
Buildable
Conceals
Lightweight, skincare-infused concealer that brightens, conceals and lifts.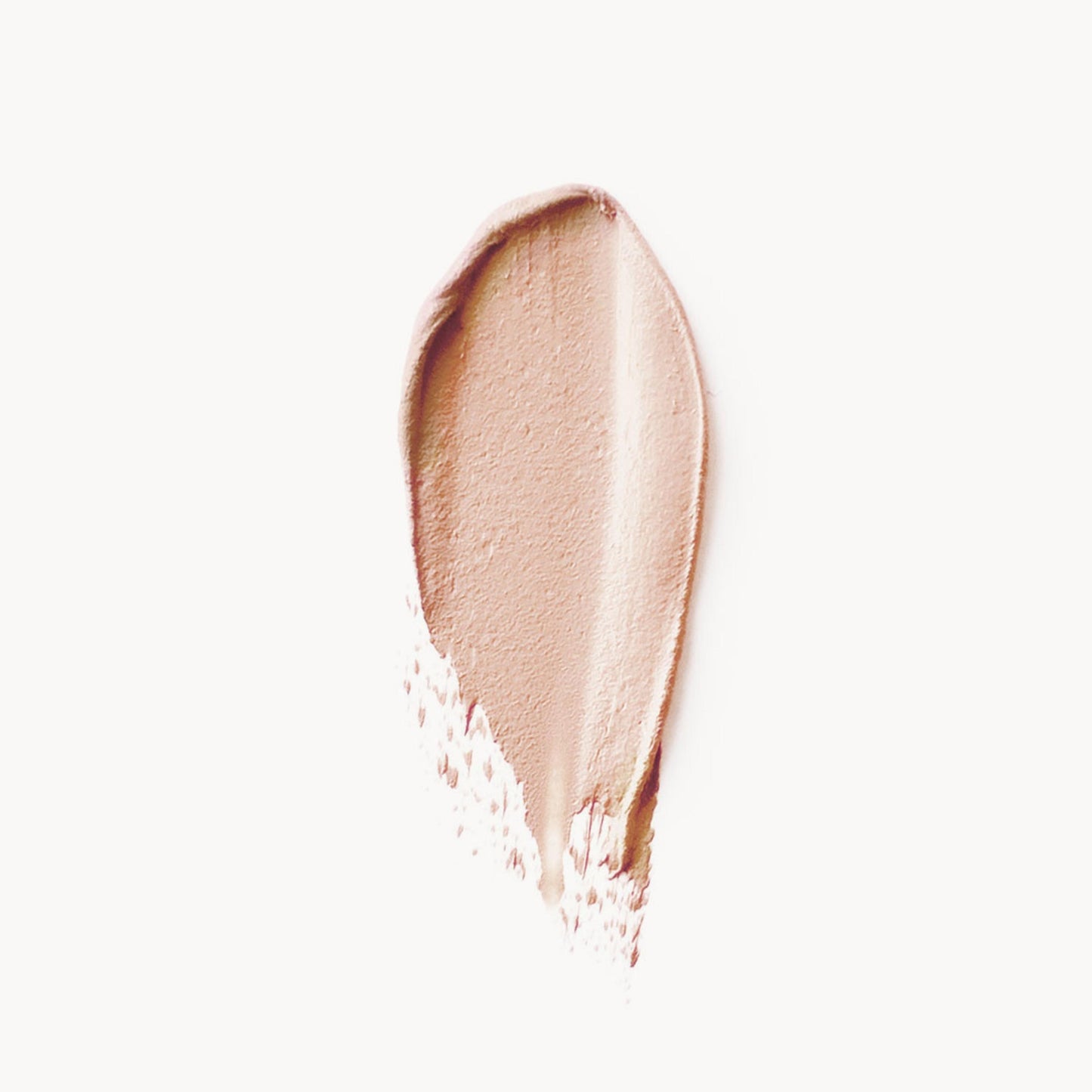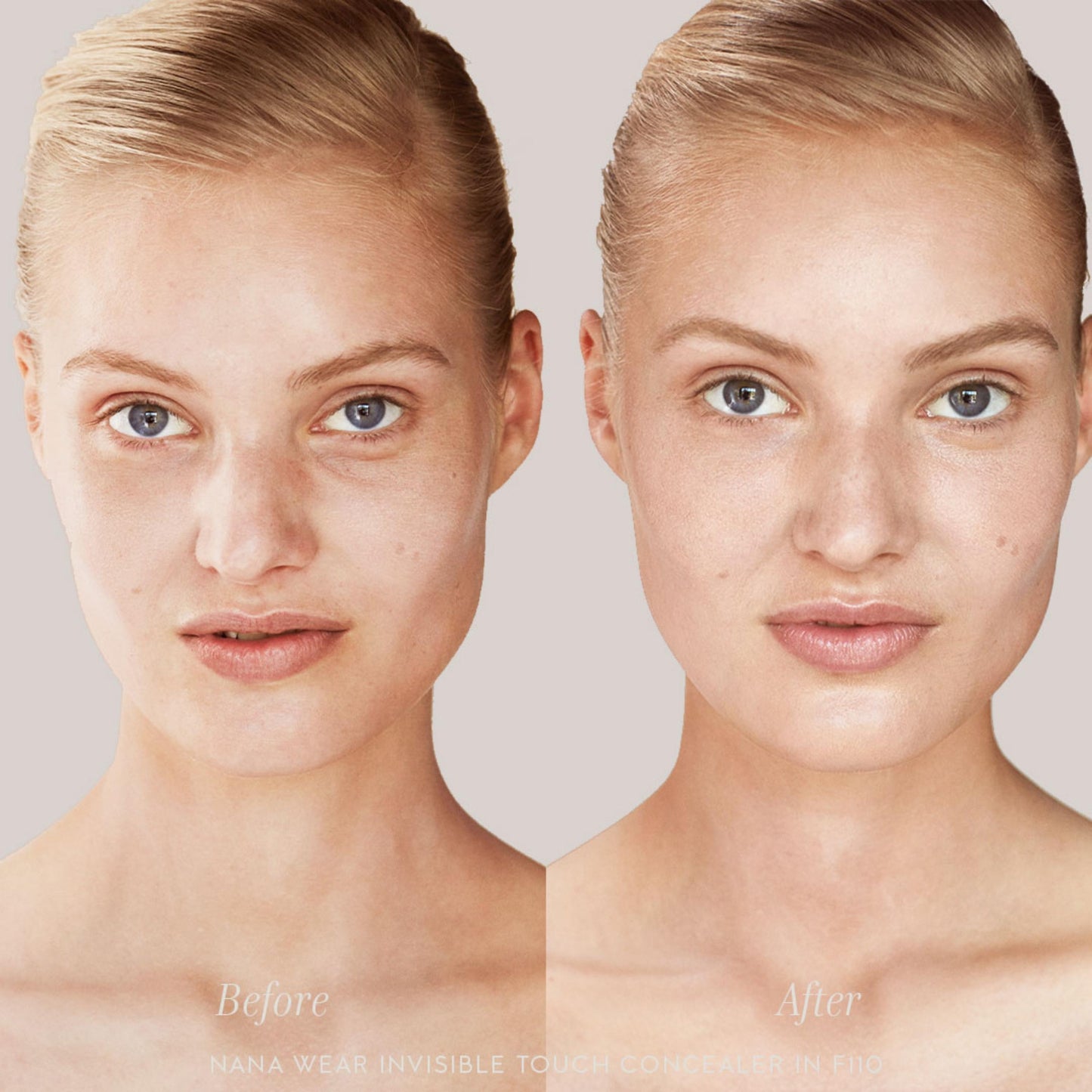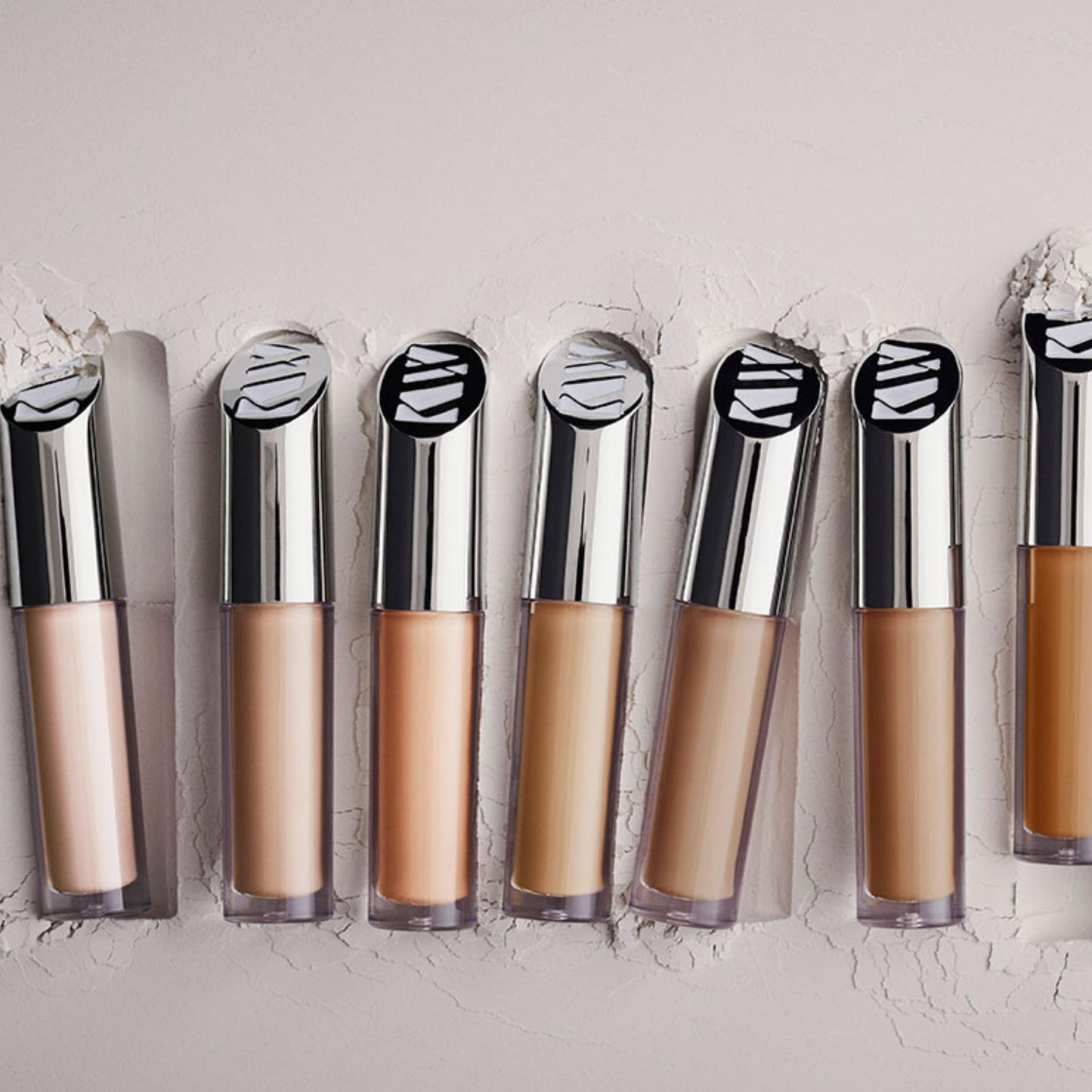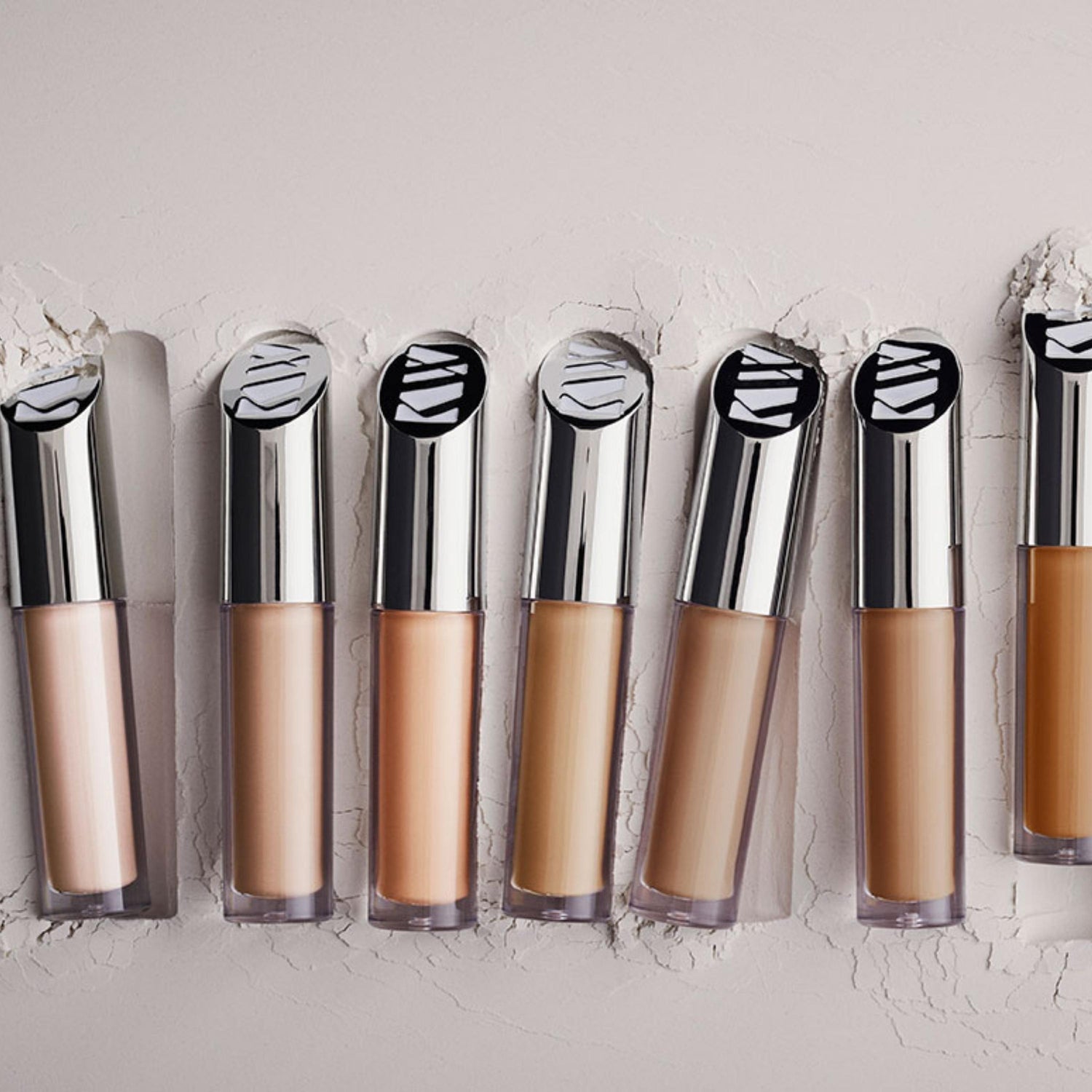 Reasons to Love
Certified-organic skincare ingredients
Care while you conceal. Invisible Touch Liquid Concealer is formulated with high-quality, certified-organic skincare ingredients that nourish and soothe the skin, helping to diminish irritation while concealing.
A lightweight and creamy texture that tracelessly covers dark circles and imperfections. Our blendable formula works with all skin tones and skin types to give you a little extra help where you feel you need it. Never cakey, never settling into fine lines, just flattering and perfecting.
Select a shade slightly lighter than your skin tone for a brightening lift, or slightly darker and use to contour the nose, cheek, forehead and jaw. You can also use our concealer to prime eyelids before applying eyeshadow. Select a shade that matches your foundation to conceal blemishes or imperfections.
Our concealer offers flexible coverage from light to high to best suit your needs.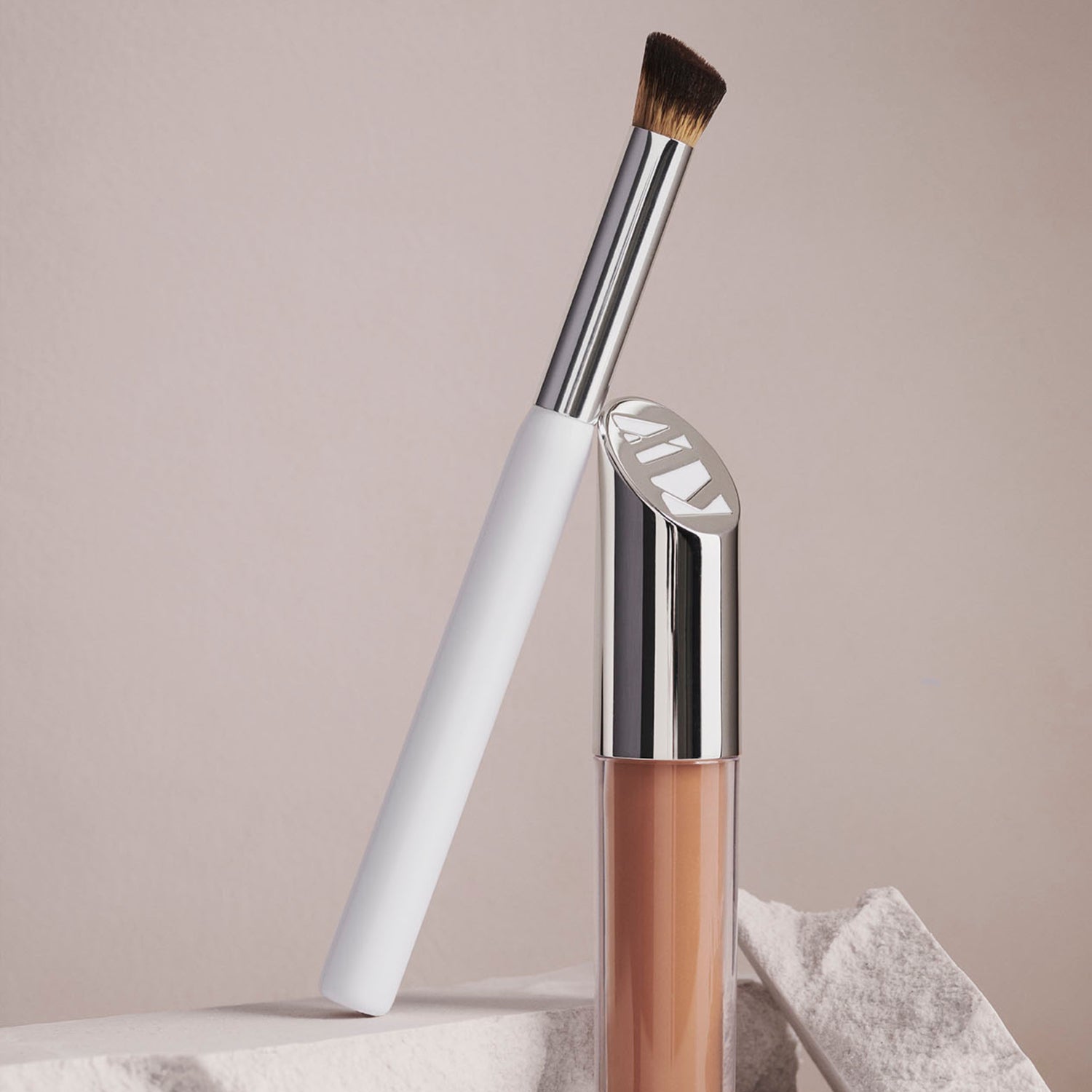 Shades, Application & Tips
How to cover dark spots or brighten under eyes
Pick the shade that best matches your skin tone, and using the doe foot applicator place three dots under the eye. Then use the Buffer Concealer Brush to gently diffuse and blend out under the eyes. You can set with The Pressed Powder long-lasting coverage. If you are looking to brighten the under eye area, choose a shade slightly lighter than foundation. (Pro Tip: apply a small dot on the inner corner of your eye and blend to make eyes look brighter and more awake!)
Pick the shade that best matches your skin tone, and apply before Foundation using the Concealer Brush. Then, apply foundation as needed, taking care to tap (versus swipe) over areas with concealer. Set with Pressed Powder to finish.
How to cover hyperpigmentation
After applying foundation, apply a small dot of concealer directly onto the area. Then, tap with the Concealer Brush, being mindful of not swiping to keep coverage full. Apply a light touch of the Pressed Powder to set the area.
Dab a dot of The Invisible Touch Concealer on each eyelid and blend with finger or Buffer Concealer Brush. This technique will give powder eye shadow a longer staying powder (Pro Tip: Cream Eye Shadows do not need priming!)
For cheekbone contour, apply a light swipe of concealer just under the cheekbone, starting from ear to just below the apples of the cheeks. Use the Foundation/Blush Brush to gently blend forward and upward onto the cheekbone, until the deeper color has been diffused and blended seamlessly onto the skin.
For forehead contour, apply a very light swipe of concealer across the forehead, approximately one finger width below the hairline. With the Foundation Brush blend upward into the hairline and then across the forehead to diffuse and buff the color.
For contouring the nose area, apply a dot of concealer on either side of the nose. Using the Buffer Bush, gently buff the concealer downward on either side of the nose, leaving the center of the nose untouched by the contour shade.
To contour the jawline, lightly dot the concealer just under the jawline from ear to ear. Using the buffer brush, gently blend the concealer down towards the neck and away from the face.
Ingredients with Integrity
Certified-organic Rosehip Oil
Certified-organic Root of Light
Gives you a natural luminosity and a graceful radiance.
Certified-organic Sweet Almond Oil
Hydrates your skin to care and create the perfect base.
Full Ingredient List (INCI)
All Invisible Touch Concealer Shades

CARYLIC/CAPRIC TRIGLYCERIDE, MICA, OCTYLDODECANOL, CERA ALBA (BEESWAX), KAOLIN, COPERNICIA CERIFERA CERA (CARNAUBA WAX),POLYGLYCERYL-3- DIISOSTEARATE, OLEA EUROPEA (OLIVE) FRUIT OIL, ROSA CANINA (ROSE HIP) OIL, MORINGA OLEIFERA SEED OIL, DIOSCOREA BATATAS ROOT EXTRACT, PAPAVER RHOEAS EXTRACT, TOCOPHEROL, HELIANTHUS ANNUUS (SUNFLOWER) SEED OIL, PARFUM (FRAGRANCE). MAY CONTAIN +/-: CI 77491 (IRON OXIDE), CI 77492 (IRON OXIDE) ,CI 77499 (IRON OXIDE) ,CI 77891 (TITANIUM DIOXIDE)
Sustainable from Day One
Our signature Iconic Edition packaging is made from metal that will last forever and can be refilled over and over. Carefully created by Marc Atlan and Kirsten Kjaer Weis, the Iconic Edition is like a piece of jewelry to keep forever.
Refill with a fresh color of your choice.
FAQs
To apply concealer to brighten the under-eye, choose a shade that most closely matches your skin tone or is slightly lighter. Place three dots of concealer under your eye and then gently diffuse the color using the concealer brush. To apply concealer to spot conceal, pick a shade that best matches your skin tone and apply to the area before foundation. To apply concealer over hyperpigmentation, first apply your foundation. Then apply a small dab of concealer to the area, taking care to gently tap as you blend, and not swiping. You can set your concealer with pressed powder to keep it in place.
Where to apply concealer?
You can apply concealer anywhere on your face where you need to even out skin tone, brighten, or cover blemishes. Our concealer works great to brighten the under-eye area and to even out hyperpigmentation. You can also use our concealer as a contour, choosing a darker shade than your skin tone and applying to the top of the forehead, the sides of the nose, and the jawline. Always take care to blend out the concealer for a natural finish.
Do you put concealer on before or after foundation?
You can put concealer on either before or after foundation, depending on what you need the concealer to do. If you're using concealer to brighten the under-eye or to cover hyperpigmentation, it's best to apply your foundation first. This gives you a more even and smooth canvas to apply the concealer and also lets you see how much concealer you might need, so you don't apply too much. If you're using concealer to cover spots, it can be better to apply a little concealer before foundation. When you apply your foundation, you should dab around the area rather than swipe, to make sure you don't remove the concealer.
Should concealer be lighter than foundation?
What shade of concealer you use will depend on what you want the concealer to do. Using a concealer a shade or two lighter than your foundation can help to brighten areas, like dark circles under the eye. If you're looking to conceal imperfections and can't find a concealer that's an exact match for your foundation, it's usually better to aim for a shade lighter. You can also use concealer as contour, in which case you would look for a shade one or two shades darker than your foundation.