Ode to Midsummer
Posted by Yujin Ryeo on
The beauty of the Nordic sun is the reason people living in the highest reaches of the world are willing to endure the longest winter. When summer faithfully comes back around to this northern corner of Earth, every sun-dappled moment is cherished.
There is a palpable
feeling
of beauty, enhanced by gratitude and joy.
We've captured and bottled this so-called Copenhagen look in a way that is natural, effortless and radiating from within. From golden amber to fiery red, the low-hanging Denmark sun has a unique warmth that lights up the sky, and we've captured it with our Midsummer Collection, created to light up your face in the most transcendent way, for every skin tone.
The return to light and life
—
affectionately known as "Midsummer"
—
is why most Scandinavians will tell you there is no place they'd rather live.
This unofficial holiday is marked by wearing flower crowns, dancing in the dusk and lighting up the night with crackling bonfires.
Herein, our founder Kirsten shares her favorite memories of Midsummers past:
Why is Midsummer such a joyous celebration?

It's just one day, around solstice. Not a national holiday, but a yearly tradition. A celebration of the return of the sun. That's a Scandinavian thing for reasons obvious to those of us who live there, or who originate from there. The winters are so dark, and the long overdue sunlight fills us with joy and hope and a reason to dance and honor nature. We're celebrating the warmth and light we've been deprived of for months. I love Scandinavian summer nights.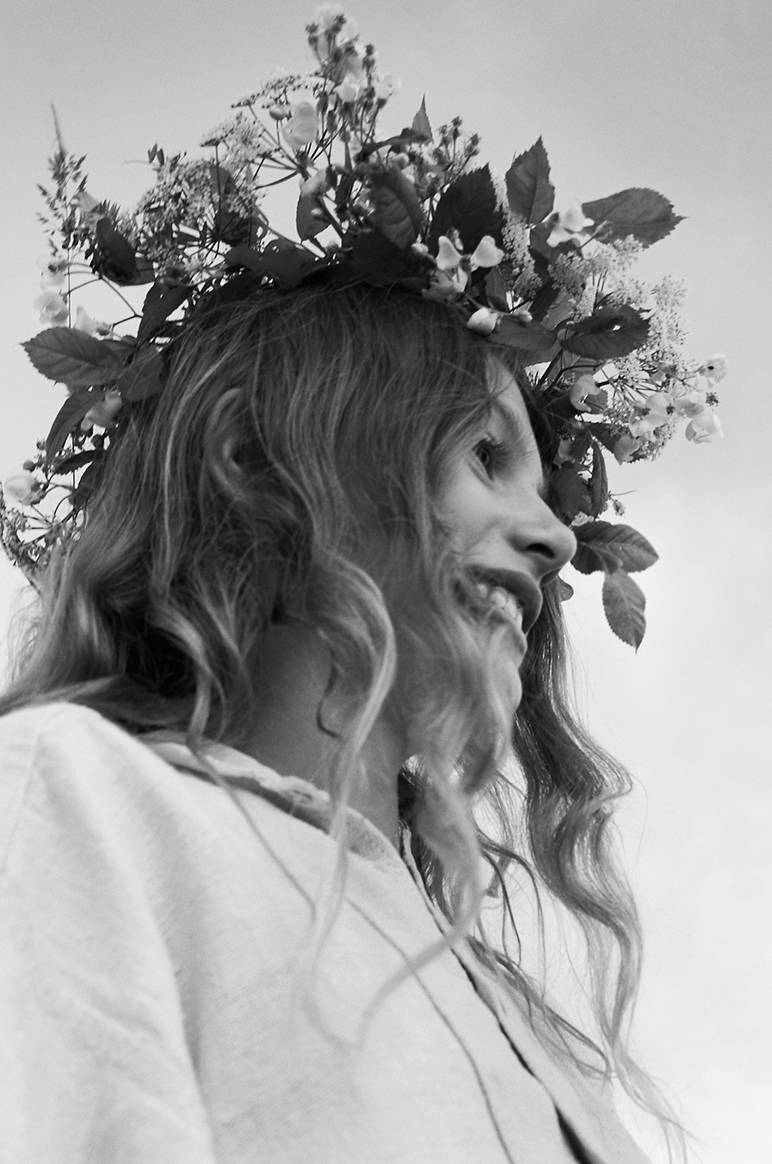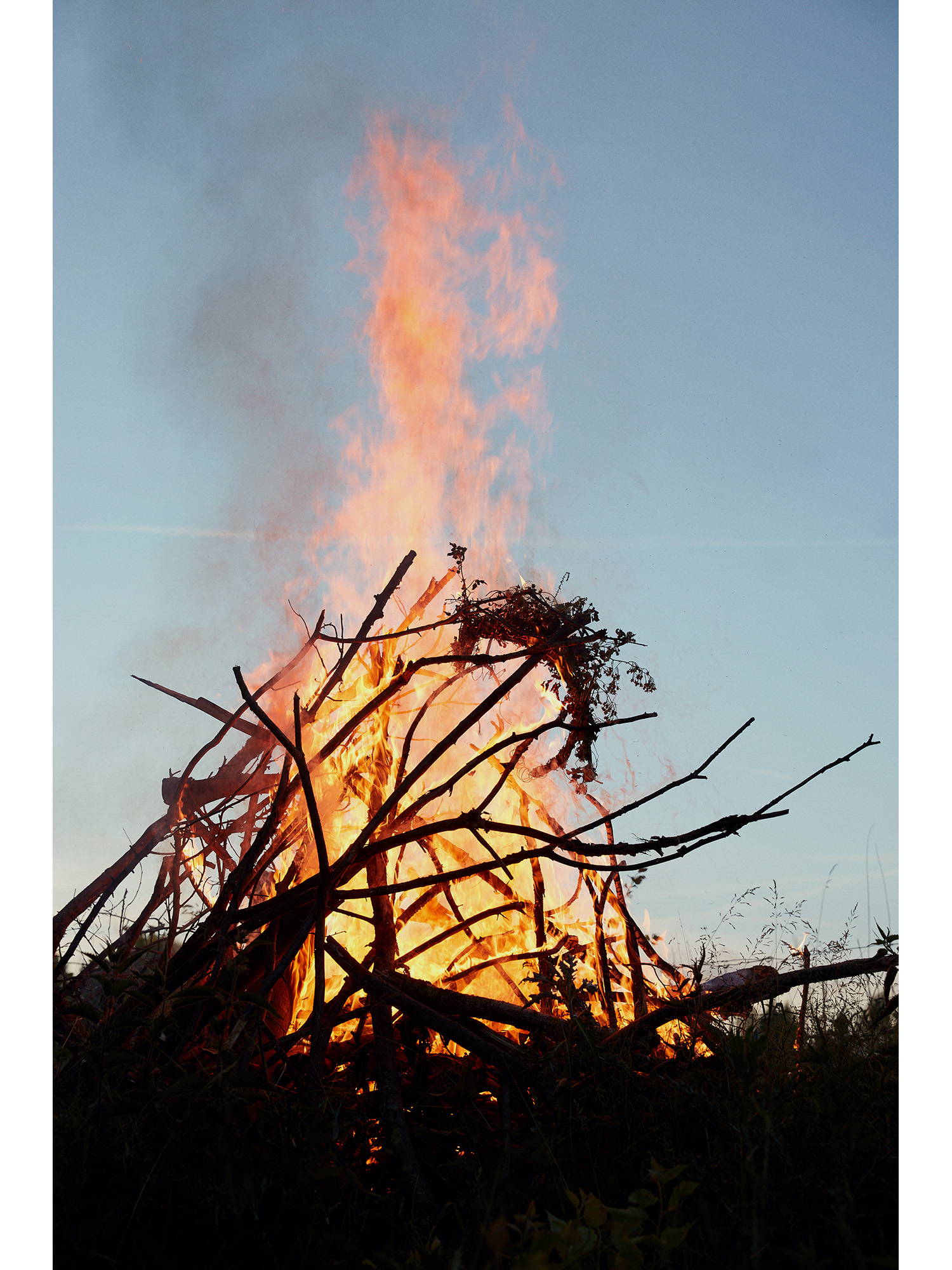 Can you take a moment to describe midsummer & really take us there?

It's a gorgeous celebration of nature and changing seasons. When I was a kid it was all about the fire. I was mesmerized by the flames and the crackling sound of burning wood. I love the dusky light, it's so poetic and people are so excited to be outside. I've spent many Midsummers with my close friend Jette [Jørs], out in Danish countryside on her farm. It's the perfect setting to celebrate the long light, the change into summer. You're surrounded by fields of wildflowers in full bloom, sweet farm animals roaming around, kids and dogs playing everywhere. It's completely hygge (a contentment that comes from living for the moment). Around 7pm, when the sun starts to hang low, everyone gathers for a big sit down dinner outside. During the long sunset, the bonfire is lit. Since it's Denmark, we'll sing traditional Midsummer songs and cap things off with fresh strawberry desserts and elderberry drinks. The party usually ends when the kids fall asleep. I long for those moments just thinking about it.
Are there different traditions?

Each Scandinavian country has their own take on this holiday, and they're all beautiful. I grew up in rural Denmark, surrounded by farms. Every year a different farm would host the Midsummer party. Family, friends, neighbors would all come for a big dinner, then sing and drink around a bonfire late into the night. It brought the whole community together. I've also spent a few Midsummers in Sweden, in the archipelago of Stockholm. There's dinner and a bonfire as well, but some people will wear traditional Swedish clothing. And of course, there's the beautiful flower crowns.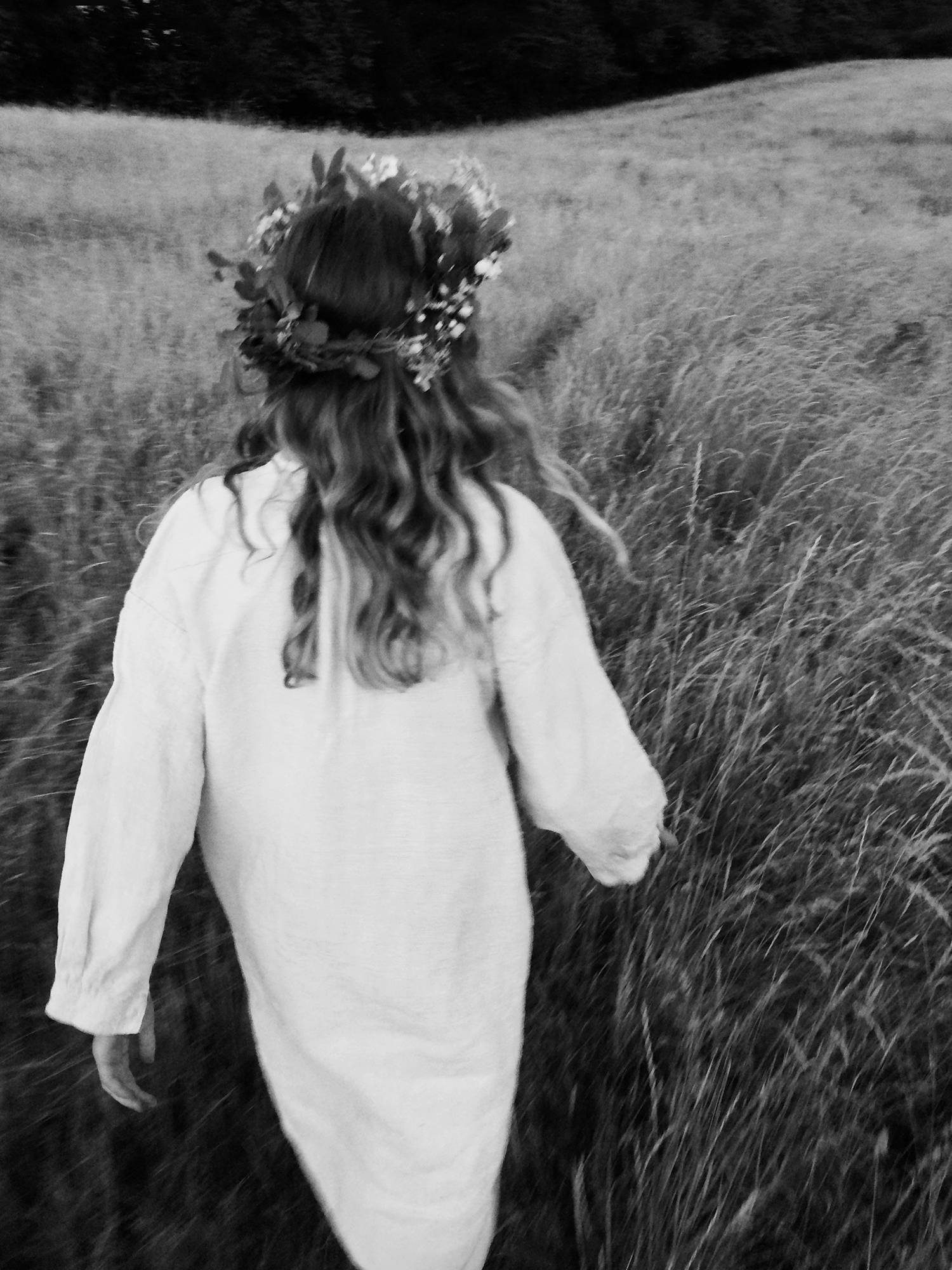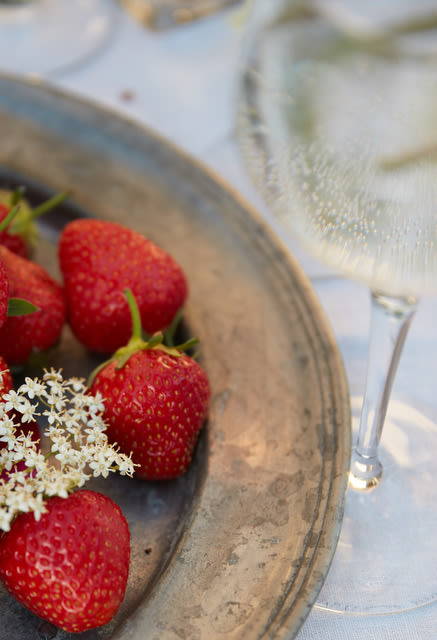 FARM-TO-FORK FOODS, LIKE FRESH STRAWBERRIES, CELEBRATE NATURE AND THE 5 SENSES.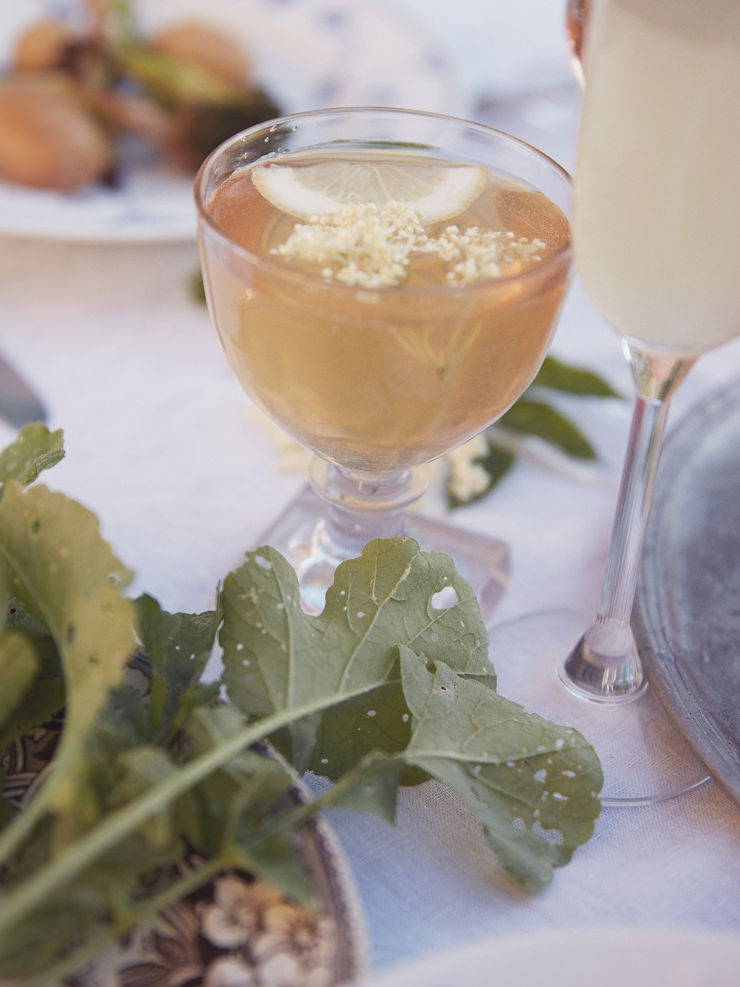 A MIDSUMMER PARTY ISN'T COMPLETE WITHOUT TRADITIONAL ELDERBERRY DRINKS.
"There's nothing quite like bringing your favorite people together through food, drink and the beauty of long summer days."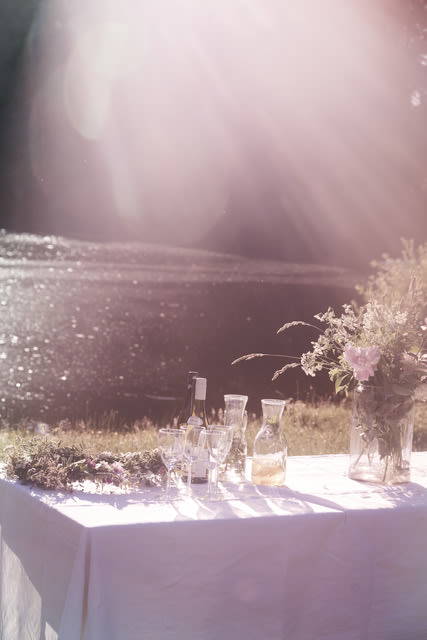 A MIDSUMMER PARTY ISN'T COMPLETE WITHOUT TRADITIONAL ELDERBERRY DRINKS.
Photography by Jette Jørs