Christina Zimpel
Posted by Shelby Robin on

Big, fearless color. Elevated minimalism. Confident lines. Artist Christina Zimpel's charming, inspiring paintings are a pure pop of energetic, emotional, visual storytelling. Her art leaves us intrigued and enchanted.
You might recognize her work … The Brooklyn-based artist is not only a longtime collaborator (she designed the Magasinet logo!) but is the creative force behind this year's sold out special-edition holiday kit and tote bag.
We wanted to get a glimpse into Christina's magical inner world so we asked her to assemble a "deconstructed moodboard" of memories to inspire us. Scroll on for more.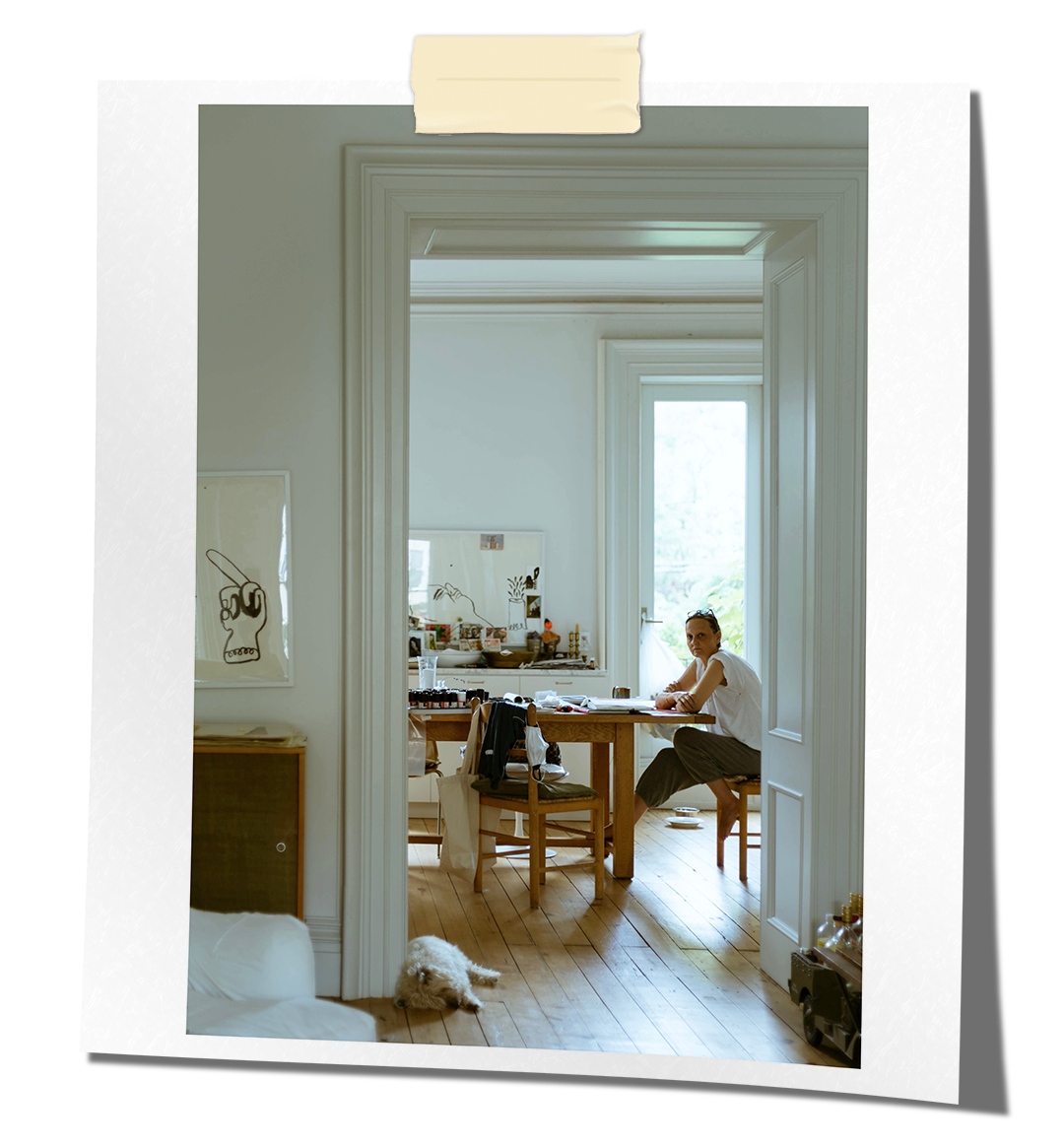 Christina at her makeshift studio in her sunny kitchen while her dog George naps.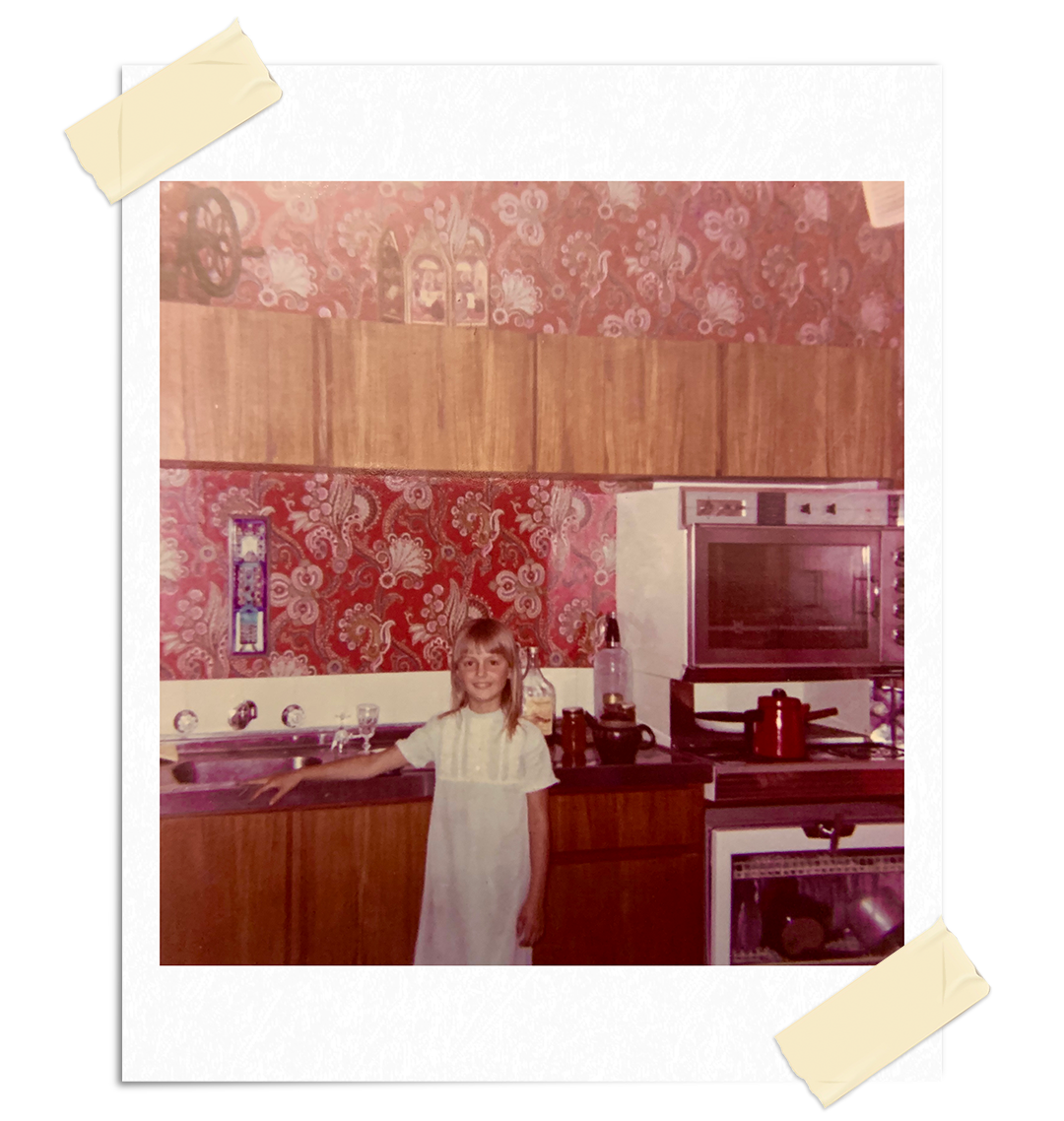 "Our kitchen in Western Australia in the Seventies. The color red and lively patterns were my mother's favorites.
As a Hungarian she loved folkloric and botanical patterns. My family owned a department store so we always had houses decorated with the crazy wallpaper and carpet that didn't always sell. My parents also loved the mix of antique and pop which was a trend of the times. That was a huge influence on me (and put to use on the tote bag ...)"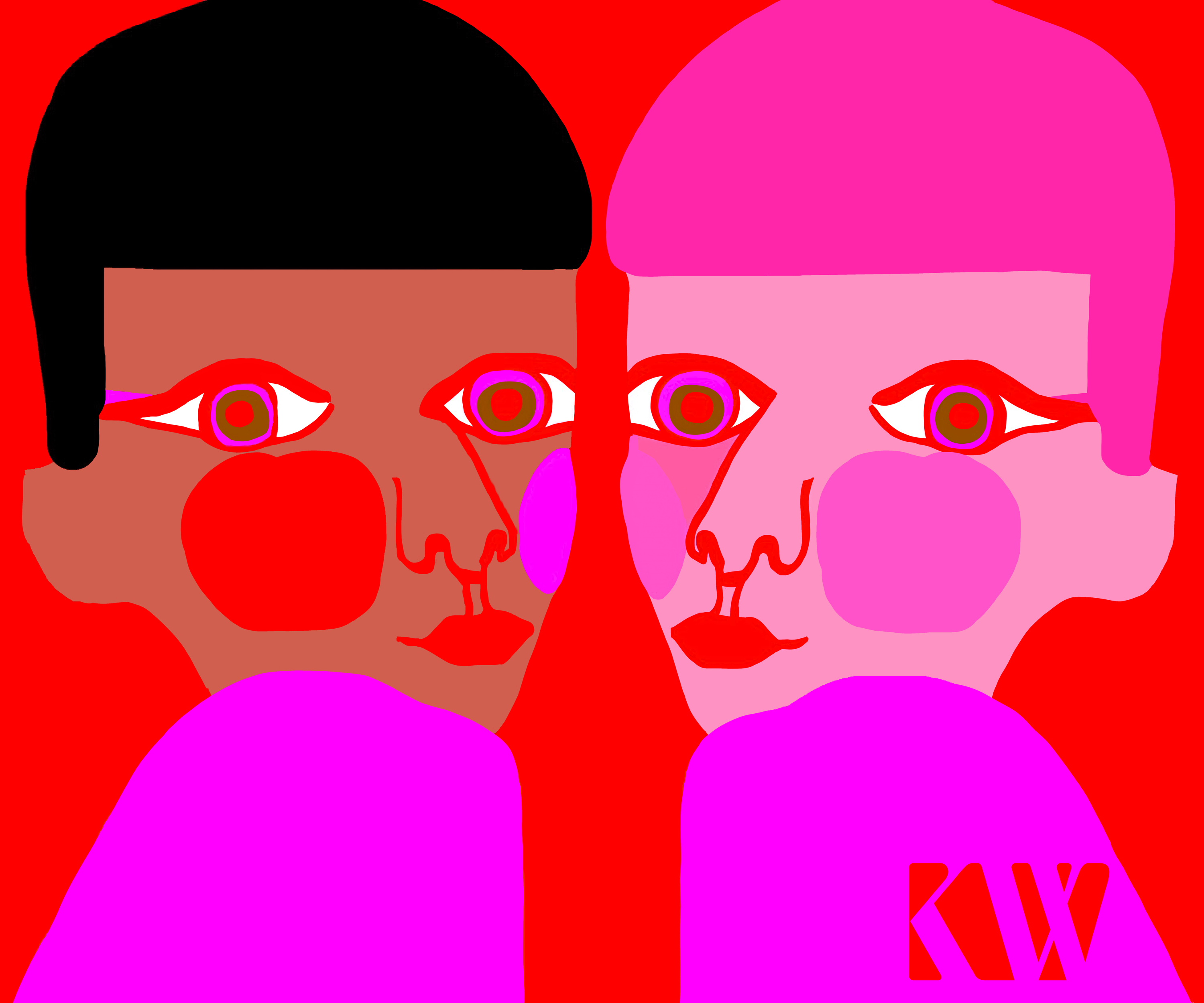 Christina Zimpel's artwork for Kjaer Weis 10 Year Anniversary Kit.
"Here is some of my early work mixed in with my early influences like punk fluorescents, indigenous artist Mirdidingkingathi Juwarnda Sally Gabori, the illustration of Rene Grau and Yves St. Laurent by way of Matisse."
"Kirsten (Kjaer Weis) really loved the pink figure on the rust background so I started from there for the box design. The final box turned out definitely in the folk/pop direction. It is a joyful depiction of two confident women very much in the spirit of 2020 and beyond."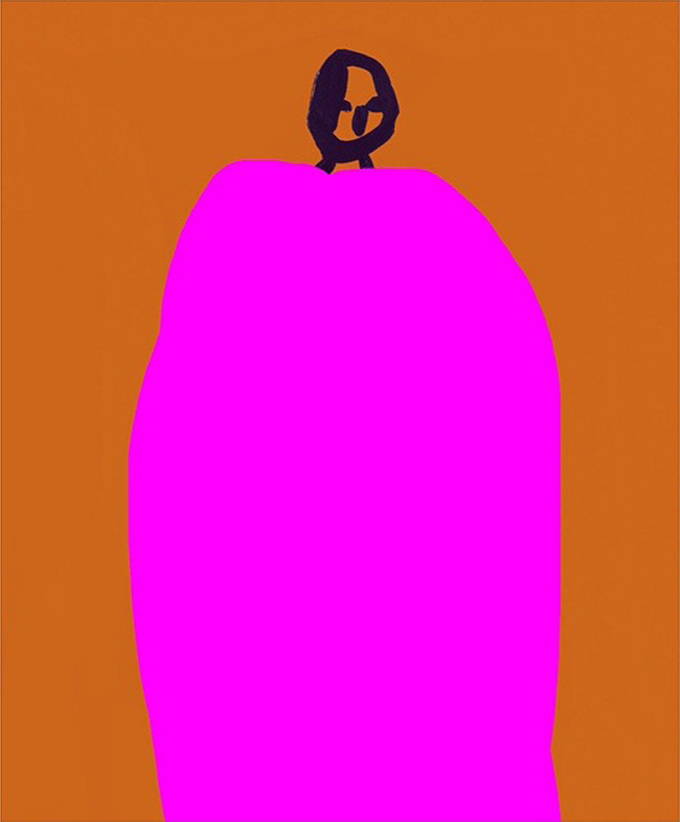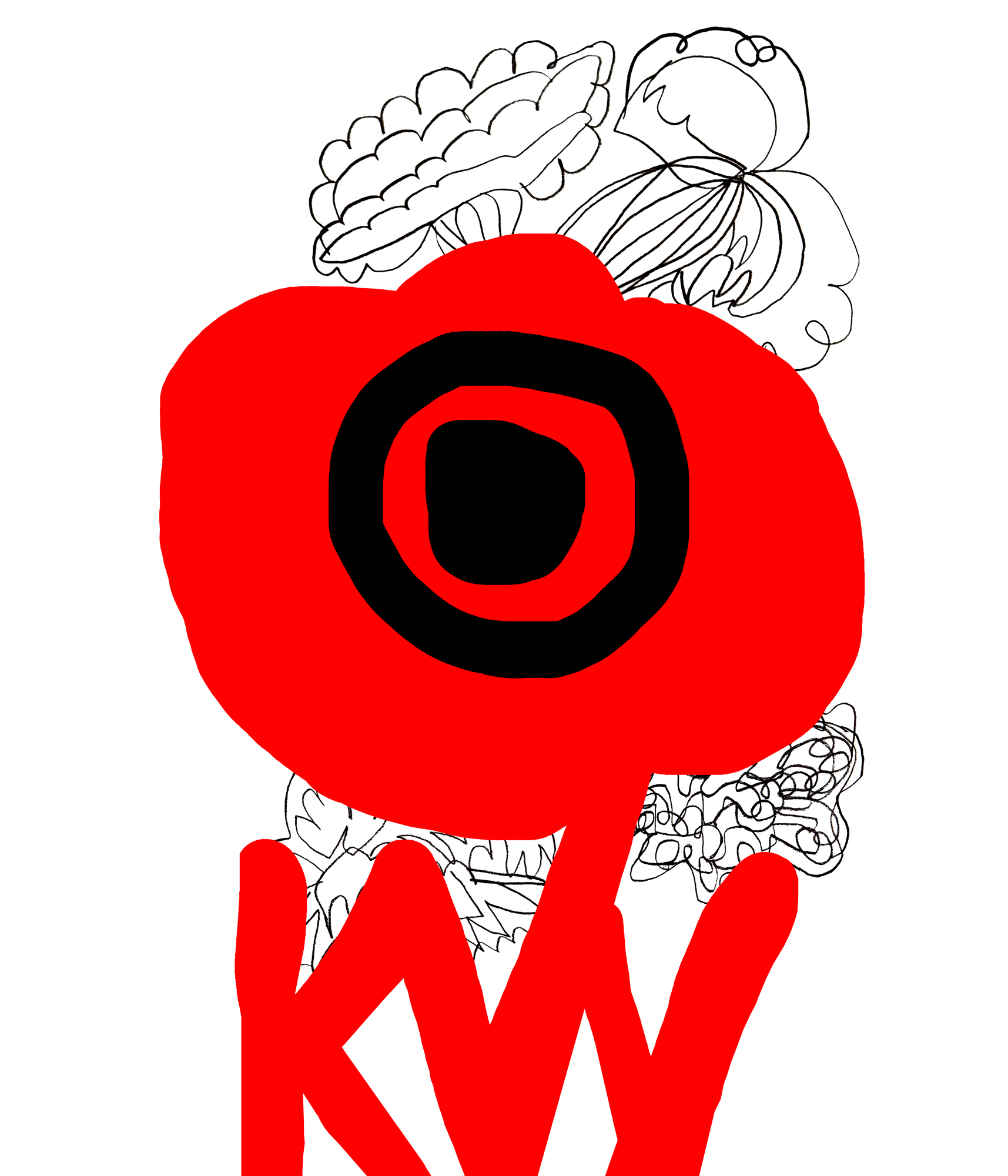 Christina's artwork for Kjaer Weis 10 Year Anniversary Tote Bag.
"As a former graphic designer I love symmetry and order, but I also love the handmade feel, so I've never been truly slick."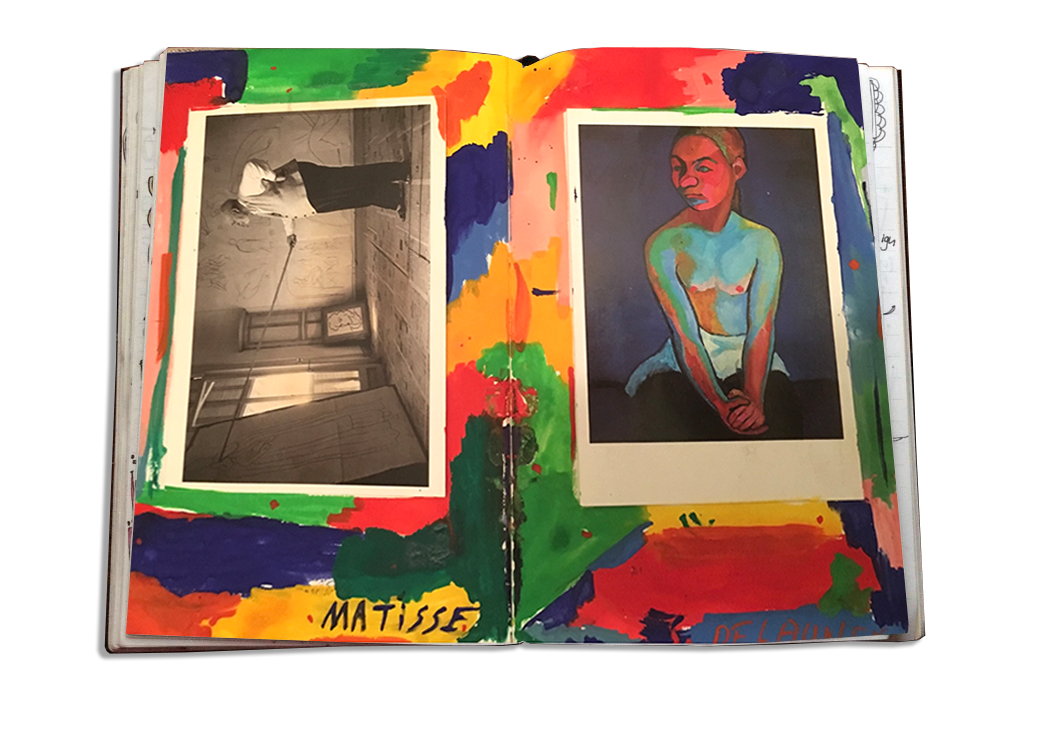 "This is just an extra, my diary from 1984... not much has changed."

"Christina's confident hand, her simple and sophisticated color combinations and naive figurative lines I just love. Sometimes she uses only three colors and it completely inspires me. I just knew this collaboration with her would be fantastic."

—Kirsten Kjaer Weis
To discover more about Christina Zimpel you can visit her site
www.christinazimpel.com or follow her
on instagram @czimpel and @zimpelthings.
Christina Zimpel's Kjaer Weis Favorites
Cream Eye Shadow - Sublime